Discover Makry Gialos
Beaches & Water sports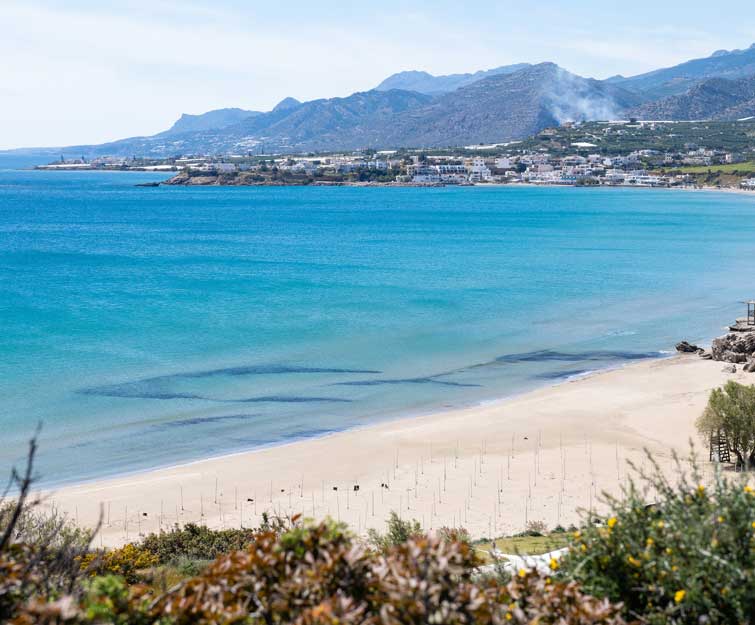 Lagoufas Beach | Water ski & sports
Next to this beach, there is Lagoufas beach, which consists of two small coves: one is organized, with umbrellas, sunbeds and sports such as water skiing & banana while the other is quiet and offers more seclusion. On the broader prefecture of Lassithi, you will find beautiful beaches and organized training schools for diving or snorkeling, while on the organized beaches, you will enjoy water sports such as windsurfing, water skiing, kitesurfing, wakeboarding, paragliding, buggy trampoline. For those who love fishing or taking day trips by boat, the fishing boat "Poseidon" is suitable for boating or excursions, departing from Makrys Gialos to the adjacent islands, Chrissi, Koufonissi, up to Kasos.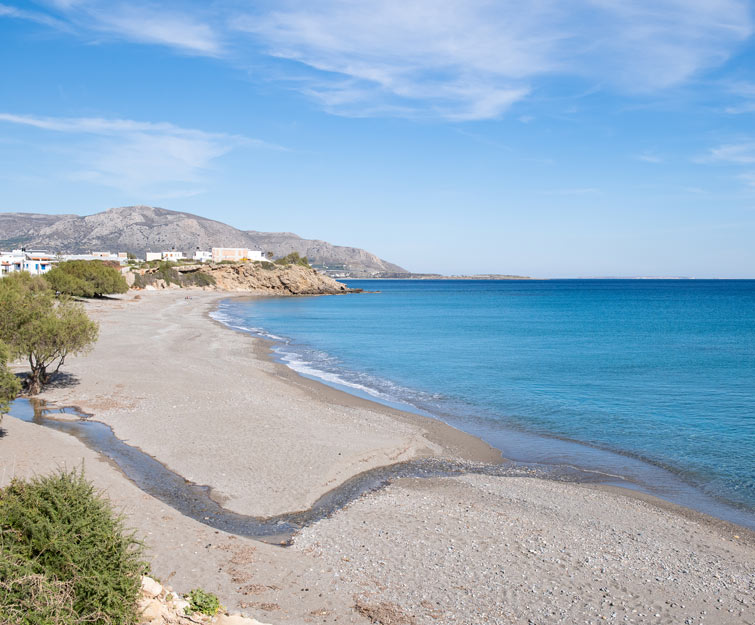 Kalamokania beach
Kalamokania beach is a minimum organized beach located on the west side of Makrys Gialos. It is a very calm beach with thick black sand, while the tamarisk trees on the beach offer shade for the visitor. The access to the beach is easy and the visitor can enjoy a meal after their dives in one of the few taverns on the beach.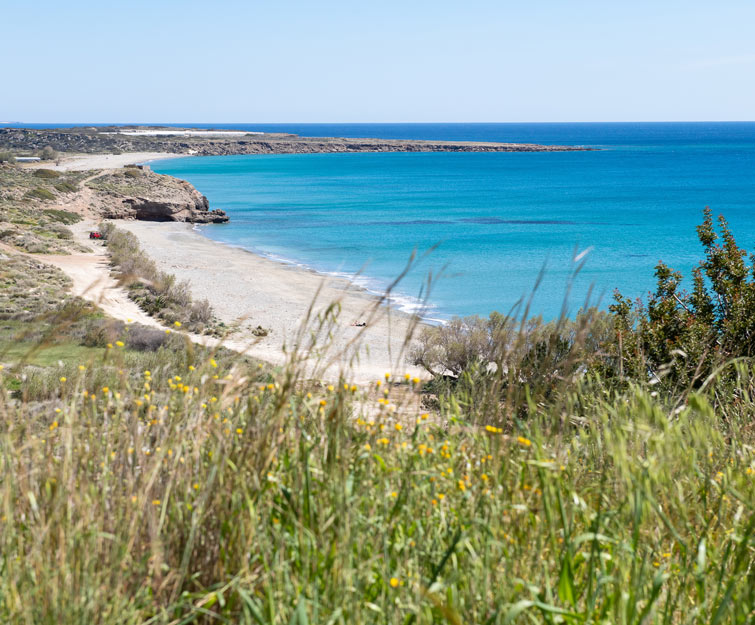 Diaskari beach
Another beach in Makrys Gialos is Diaskari beach. This is a large beach with coarse sand and crystal clear waters. The beach is suitable for more secluded dives as it is not very organized and that is one of the reasons why the eastern part of the beach is ideal for nudism.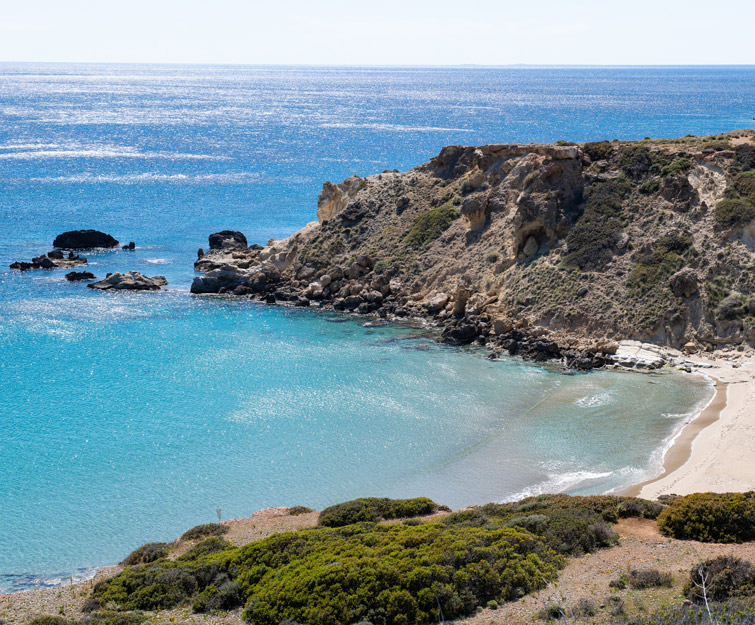 Ammoudi beach
Ammoudi is a complex of three bays located 5.7 km from the resort. This is a partially organized beach with umbrellas but you can find shade under the tamarisk trees on the beach. The beach has turquoise waters and thick white sand at its ends and is characterized by the large slab/stone in the middle of the beach.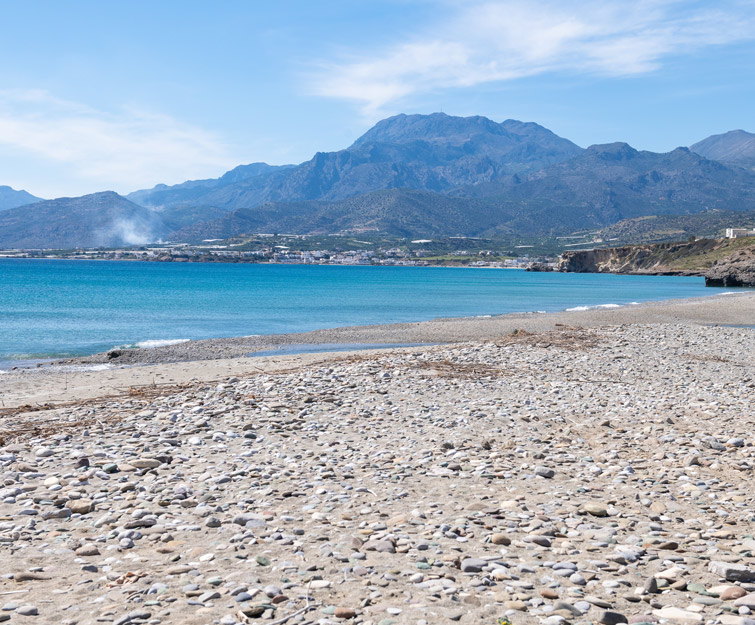 Lagada beach
Lagada beach is located 3.8 km from the resort and has fine pebbles. Since it is an open sea, the resulting winds are suitable for windsurfers, always with caution as the seabed is rocky in several places. Lagada beach is generally a quiet and deserted beach, which is one of the reasons nudists prefer.